Questions for you
Do you have a Teachable site?
Do you use MailChimp email marketing?
Do you use, or are you willing to use Zapier?
If you answered YES to all three, and you're not automatically tagging your Teachable course enrollments or sign-ups, then have we got the course for you!
We just released our MailChimp + Teachable Integration and Tag Automation with Zapier course.
This course will show you how to connect MailChimp and Teachable so that when your Teachable site gets a new course enrollment or somebody opts into a Teachable embedded form, they will get put into a SINGLE MailChimp list.
Why do we emphasize SINGLE? Because it's the recommended best-practice according to MailChimp.
And it just makes sense.
What you don't want to do is create multiple MailChimp audience lists for every one of your courses or across multiple course topics.
A better way is to use a SINGLE MailChimp audience and tag the visitors as they get added.
Why would you tag them? So you know exactly what course they enrolled in or what opt-in form they filled out.
You then use this information to send relevant, personalized emails to those specific segments of your list!
This is important – especially when you have a Teachable website that teaches courses about several different topics.
Best of all, ALL of this can be mostly automated.
Think about it – your Teachable course enrollments automatically getting labeled in a way that makes complete sense all automatically without you having to do anything else. This lets you focus on driving traffic to your Teachable site and letting email automation handle the funnel and selling part.
Life without tagging your MailChimp contacts is hard.
You won't know who's on your list, what courses they are enrolled in, or what topics they care about. They will just be a name on a list.
The standard Teachable MailChimp integration does this! It just connects your ENTIRE Teachable account to your single MailChimp list (that's good) and then no-matter who registers on your site, it all goes into that one list with no defining characteristics (that's bad).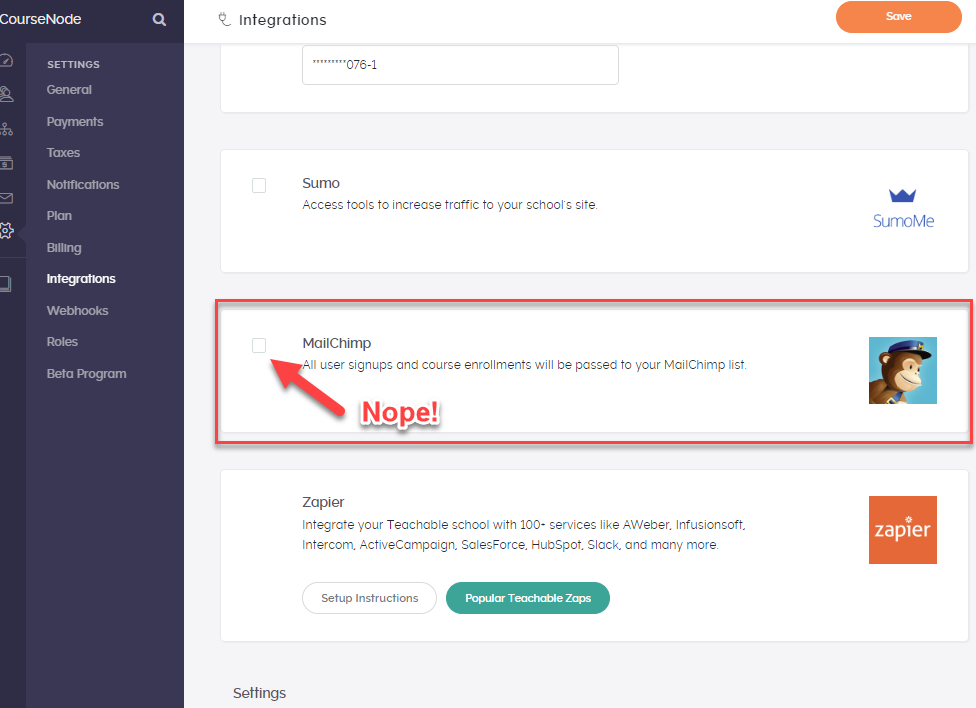 If you want to learn the process and steps for automatically tagging your MailChimp enrollments and opt-ins, and you don't mind using Zapier, check out our MailChimp + Teachable Tagging Course to learn how to do it quickly. It's a short, to-the-point, no-fluff course that will just tell you what you need to know without a long drawn-out explanation.
Course Preview
Video 1: https://youtu.be/IeKMwHKwQdo
Video 2: https://youtu.be/p4jawqWGABo